Cloud security that's as agile as your applications, data and users
The VM-Series is a virtualized form factor of our next-generation firewall that can be deployed in a range of private and public cloud computing environments based on technologies from VMware, Cisco, KVM, OpenStack, Nutanix, Amazon Web Services, Microsoft Azure, Google Cloud Platform, Oracle Cloud and Alibaba Cloud.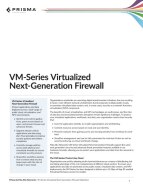 See, understand and reduce your threat exposure
The VM-Series protects your private and public cloud deployments by enabling applications and preventing threats. Traffic is classified based on the application, not the port, giving you full visibility into your threat exposure. This allows you to reduce your threat footprint with application-based policies as well as prevent threats and data exfiltration.
Secure your virtualized data center and private cloud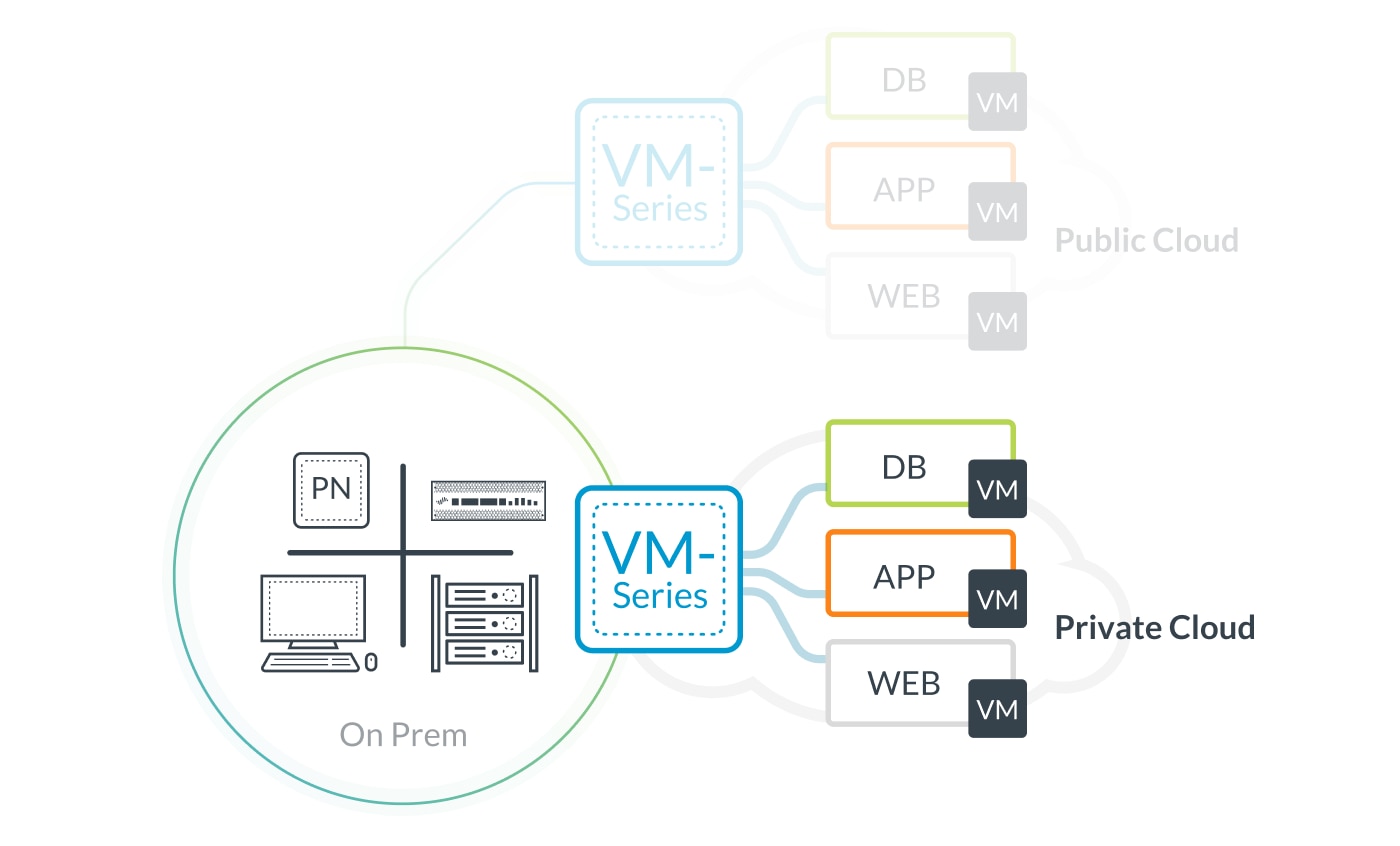 Your virtualized data center is essentially a private cloud, and you are responsible for managing all aspects of the virtualization, hardware, compute, networking and security. The VM-Series allows you to protect your private cloud infrastructure using application enablement policies while simultaneously preventing known and unknown threats. The VM-Series supports the following private cloud environments:
VMware ESXi™
,
NSX®
,
Cisco ACI™
and
ENCS
,
Microsoft Hyper-V®
,
Nutanix
, and
KVM/OpenStack®
.
Protect your public cloud deployments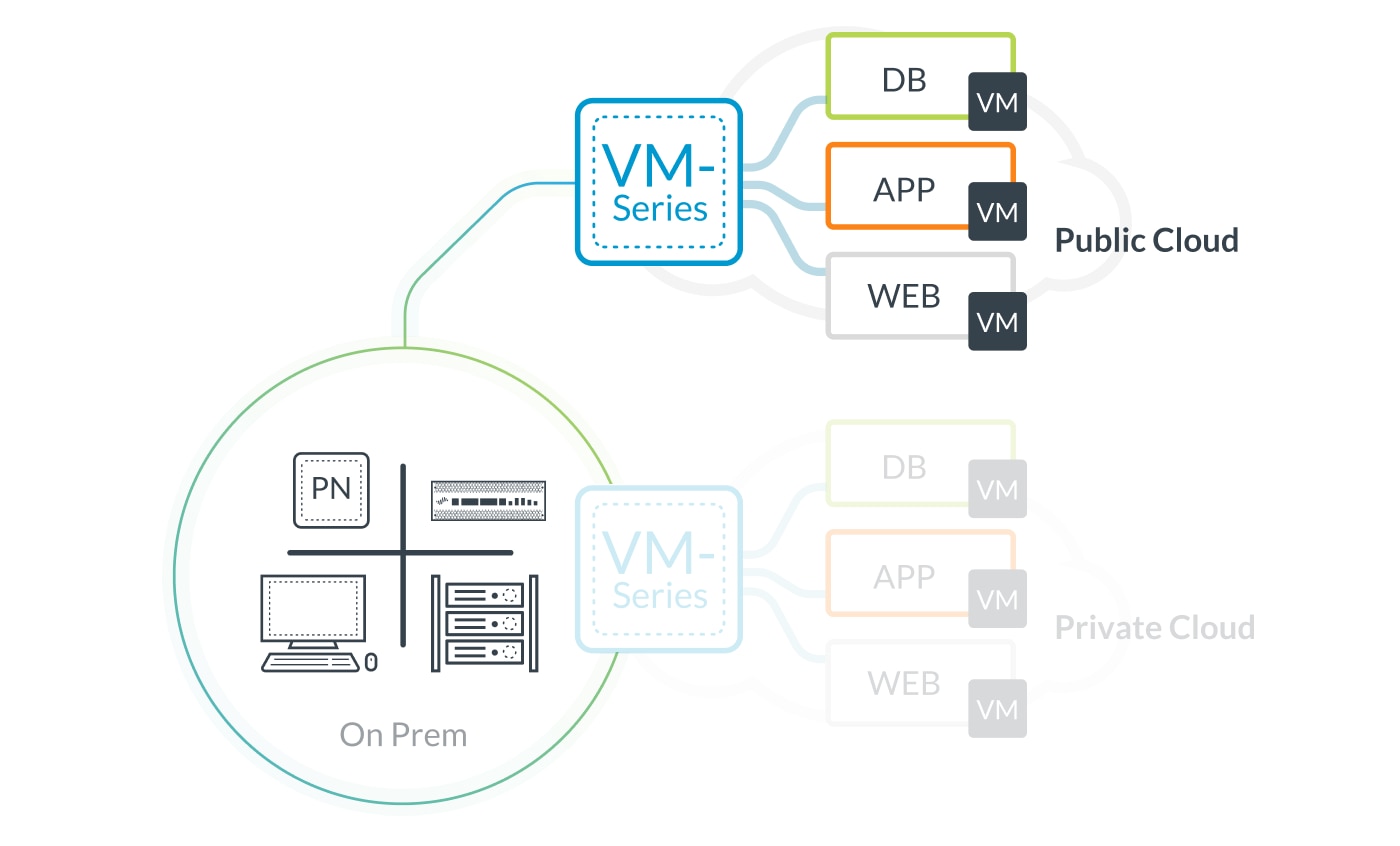 Public cloud environments, such as AWS, Microsoft Azure or Google Cloud Platform, provide greater agility, scalability and infrastructure consistency than traditional data centers; yet the risk of data loss and business disruption remain, jeopardizing adoption. Embedding the VM-Series in your application development lifecycle to complement native security services can prevent data loss and business disruption, allowing your public cloud migration to accelerate. The VM-Series supports the following public cloud environments:
AWS®
,
Google Cloud Platform
,
Microsoft Azure®
/
Azure Stack
,
Oracle Cloud
,
Alibaba Cloud
and
VMware vCloud® Air™
.
The VM-Series of virtualized firewalls is an integral part of comprehensive public cloud security, including Prisma™ Public Cloud (formerly RedLock), Public Cloud Storage Security and Traps.
Get superior protection with advanced capabilities
The VM-Series offers a unique combination of visibility, control over your applications and data, and protection against both known and unknown threats. The result is an unprecedented level of security for critical deployments in private and public clouds. Specifically, the VM-Series gives you the ability to: